Local Candidates Talk About Issues At Cape County Tea Party Forum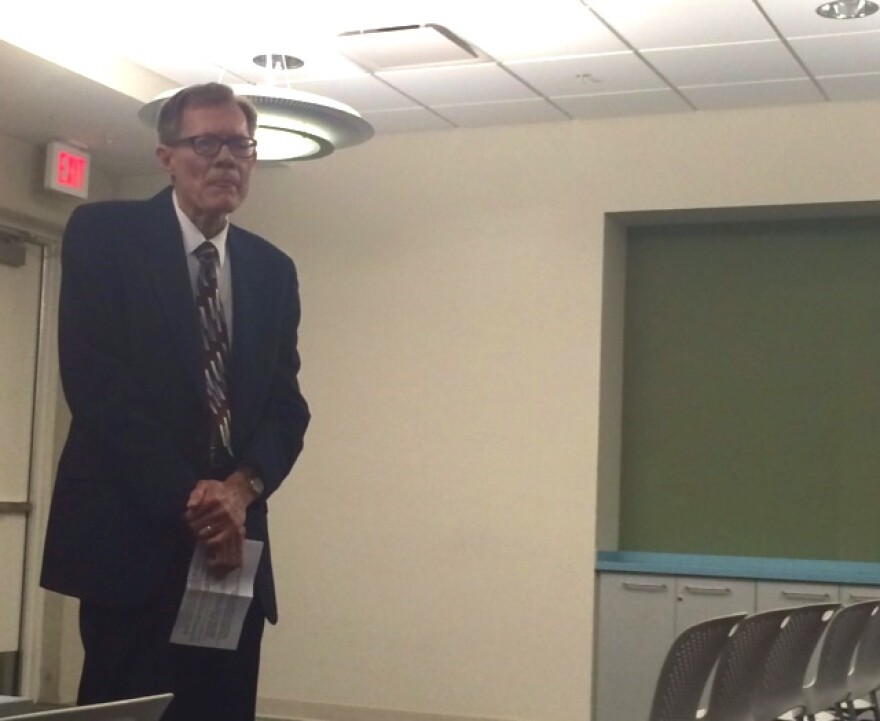 Candidates for the Nov. 4 election discussed their platforms at The Cape County Tea Party forum Tuesday at the Cape Girardeau Public Library in Cape Girardeau, Mo.
The candidates included nominees for the 147th Missouri State House District.
Incumbent Republican Kathy Swan discussed her activity on seven different committees involving health care, education and business.
"To ensure fair level playing field for small businesses, I filed bills regarding prevailing wage rates and business license renewals," Swan said. "Both of these easily passed out of committee hearings."
She also discussed her bill that provides health care access in rural areas. This allows nurse practitioners to expand their practices beyond the mileage restriction that previously existed.
Swan's education bills involve early childhood education and high school education.
"Two of my bills address needs of high school students," Swan said. "One to complete remedial education while still in high school and another to increase the college credit through the use of online education. Both are important to students' success in addition to saving time for students and saving money for families."
Opposing Swan is Libertarian Greg Tlapek. Tlapek proposed changes including introducing public school tuition.
Tlapek said he wants to reduce the state sales tax by 1 percent and make up that money by introducing a "means tested tuition." This tuition would be based on what the parent could afford to pay.
He said he also has plans to deregulate health care and change how people elect their representatives. He called this proportional representation.
"The basic concept is that people vote for a political party instead of an individual candidate and I'm calling in part of the State House of Representatives," Tlapek said. "If Libertarians then would get 15 percent of the votes then we would get 15 percent of the seats in the State House of Representatives."
Democrat Gary Gaines said he identifies himself as an independent. He said he is conservative with spending values and moderate in social views. Gaines said he wants to get rid of the state lottery and also change the government by reducing the size of the State House of Representatives in Missouri.
"Missouri has 163 state representatives," Gaines said. "That's more than New York. That's more than California, that's more than Texas. That's more than most other states. I believe the house would be more professional, more focused, more organized. It could better service if it's about half that. Plus it would save us a ton of money."
Other candidates at last night's forum included candidates for the Missouri 8th District Congressional seat and the Cape Girardeau County Commission. There was also a discussion of the Cape Girardeau fire tax extension.
Democrat Barbara Stocker and Constitution candidate Doug Enyart also presented their platforms. Both are challenging incumbent Republican Jason Smith in the U.S. House race, and both stressed the issue of government spending.
Smith was not present.
The election will take place Nov. 4.