BBB Says The Post-Holiday Return Line Can Be A Bit More Enjoyable, With A Few Tips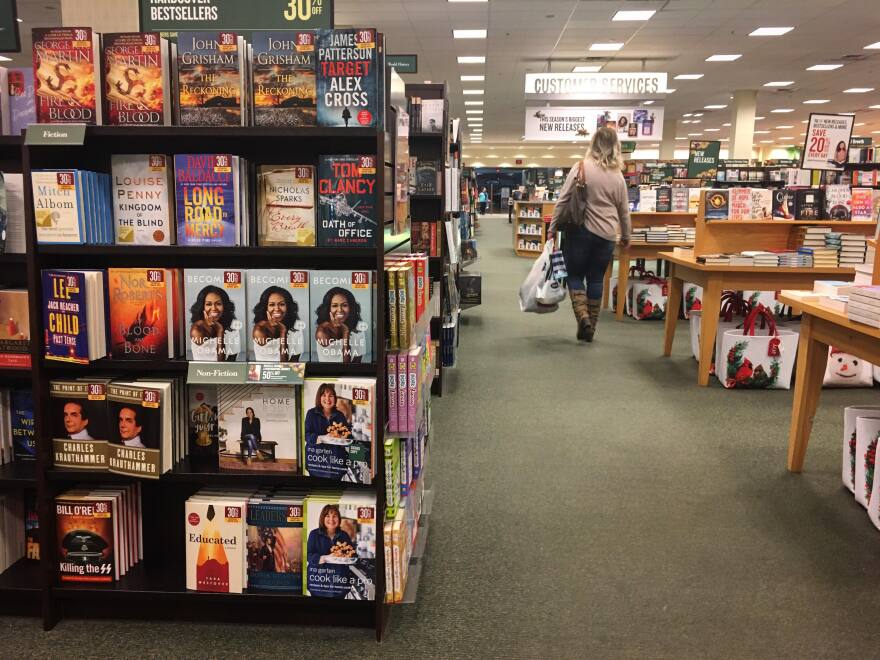 The holidays can be a stressful time for many, but nothing quite matches the stress of returning a gift after Christmas. We sat down with Whitney Quick from the Better Business Bureau, who has a few tips on how to make your time in the return line a bit more bearable.
Grojean: Give me some tips from the Better Business Bureau for those who received unwanted gifts this year.
Quick: Time your returns to avoid hassles. The return lines the day after Christmas are going to be a little crazy, so pick a time whenever the store is not likely to be crowded. Always be polite when talking to customer service agents: these people are dealing with a lot of stress over the next month or two. You may be stressed, but make sure you understand that they are, too.
What about some tips for those buying for others?
If you're not sure that the person that you're buying for will like the gift that you bought them, make sure to ask the store about their return policy. Can a customer obtain a refund, a store credit, or exchange unwanted merchandise? How long is the period when returns are allowed? Some stores have extended periods, and some are within a week or two. So make sure that you know when the item can be returned.
Something a lot of shoppers may not realize: stores aren't legally required to accept items as a return.
That's right. Some stores provide returns while others can only issue store credit. A few stores consider all the sales to be final, and seasonal stores may have limited hours after the holidays, making it awkward to return any unwanted items. So, knowing your store policies and planning ahead can reduce stress of returning any gifts. And you'll help yourself by getting gift receipts if you find out how a store handles their returns. Make sure that if you're unsure about what you're giving, have a backup plan so you can make it easy as possible for the gift receiver to either take it back or exchange it.
Any more notes for those shopping this season for their family and friends?
Make sure to ask about restocking fees. Some are just charged a restocking fee or open box fee to return electronic products or large ticket items, and a restocking fee can be as high as 25% of the purchase price. Also look for a posted return policy when shopping online. If returns are permitted, ask what procedures and time frames need to be followed. Find out whether shipping fees are charged for returned items, and whether shipping costs or restocking fees are deducted from the price of the items returned. And then make sure if you are returning something, make sure you do it in a timely manner, because there are a lot of stores that were here yesterday that are no longer here today. You know: Toys R Us, Kmart, Hastings, or Borders. I was speaking with somebody the other day who said he still had a Borders gift card in his wallet for $50. So, take things back, use them timely, just to avoid any other hassle.